Review of grocery delivery services in NYC
This pandemic has broken, changed, and created many relationships. One is the relationship between human and food. With absolutely no restaurant to dine in and supermarkets imposing strict social-distancing rules, local residents have to come up with new ways to source food. Here we want to share with you some alternative food delivery options we have explored over the past several weeks in New York City, the very epicenter of this pandemic in the US.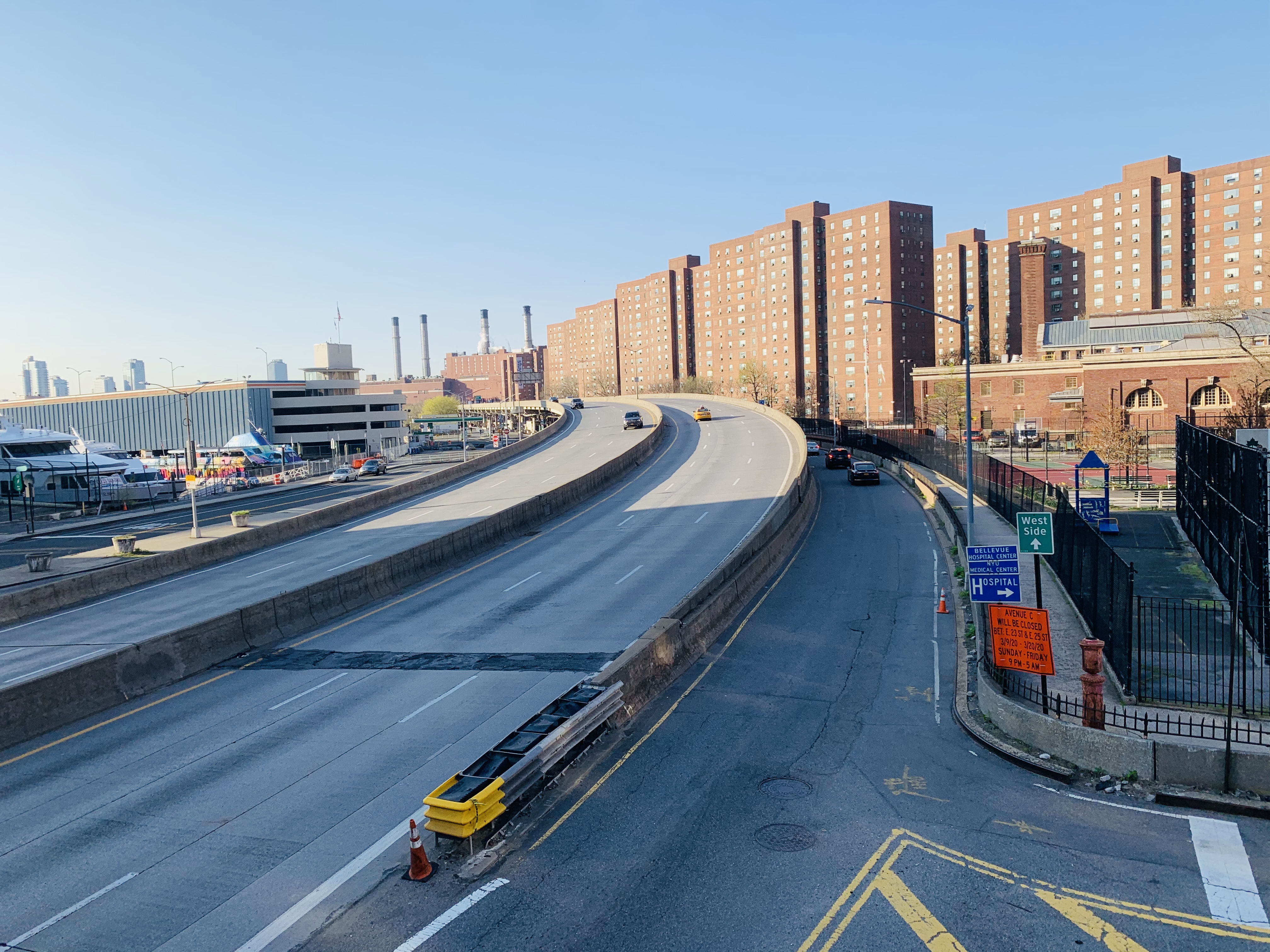 Blue Ribbon Fish
Blue Ribbon Fish is a family owned seafood business located in Brooklyn. It offers delivery via shop.usepepper.com, with a minimum order requirement of $100. We have been ordering from Blue Ribbon for several weeks, and we are pleased with its quality and service.
The delivery always comes in a sturdy box. Each type of fish is carefully wrapped in plastic bags, and there is always a big bag of ice in the box.
The products are very fresh. We usually eat the most delicate seafoods first, such as scallop or clam, and freeze fish or shrimp for later consumption. Some signature dishes we have tried over the past several weeks include: pan-grilled tuna steak coated with black sesame seed, baked shrimp over enoki mushroom, and Thai-style fried rice with crab meat.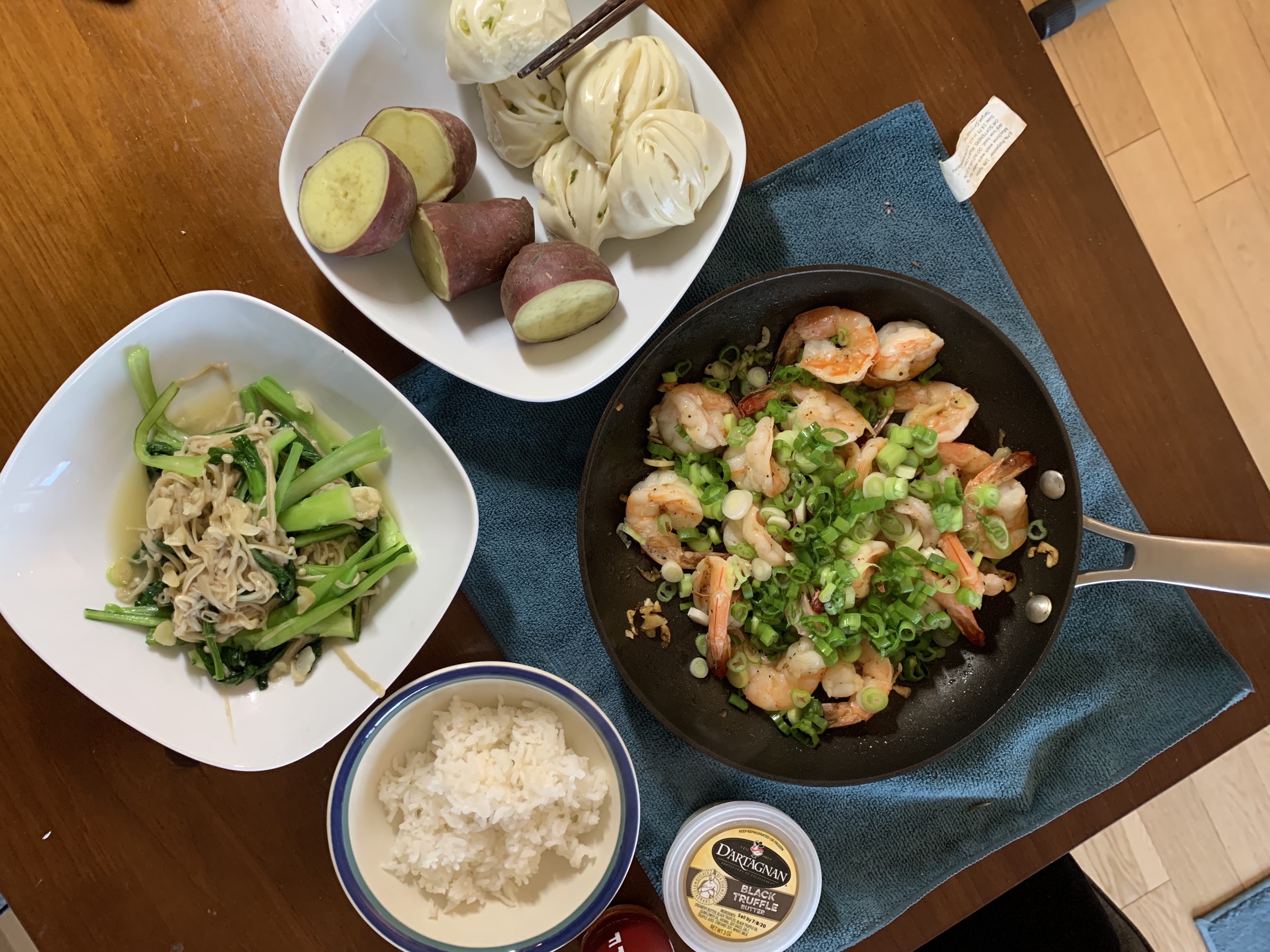 Aqua Best
Aqua Best describes itself as "a multi-generational business that's been serving all of New York & over thirty Michelin star restaurants." Though we have ordered from Aqua Best only once, we are pleased with the food and will consider ordering from it again.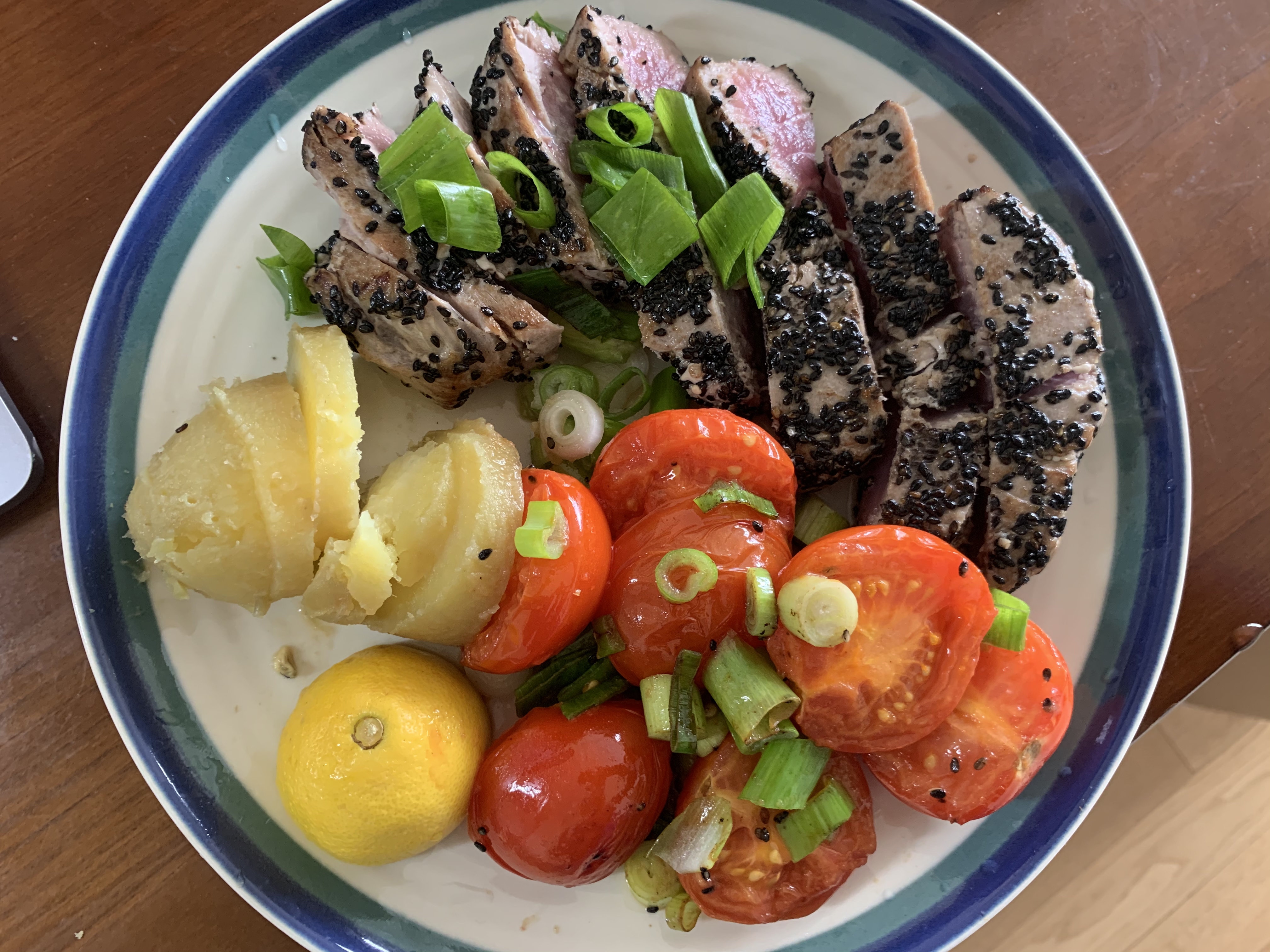 The delivery comes in a nicely packaged box with appetizing logos. For example, once we open up the top cardboard, we see "CONTENTS INSIDE MAY CAUSE" --- "Extreme Happiness." :-) We ordered Atlantic Salmon, Jumbo Shrimp and Halibut (Fillet). Halibut is considered to be the oiliest of the white fish -- meaning its flesh is infused with super healthy omega-3 fatty acids, and it's protein packed, too. We grilled the Halibut and it tastes very soft and juicy.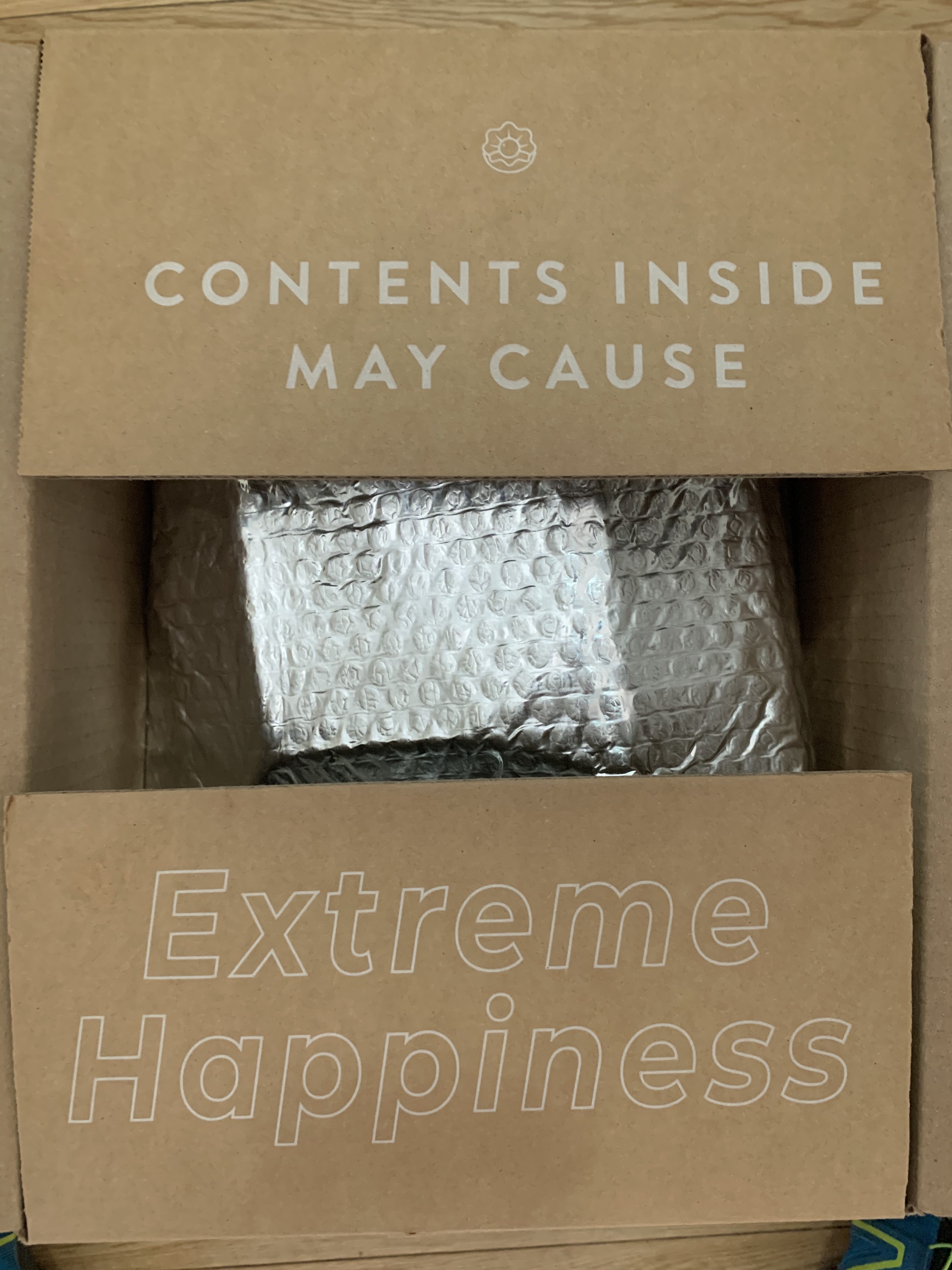 D'Artagnan
D'Artagnan started as the first shop to sell domestically-raised foie gras to chefs in New York City. Today it sells a whole range of meats from duck to lamb to caviar. We ordered a quail package (4 whole quails), a whole rabbit, and a small cup of black truffle butter. Honestly, it is the first time we cook quail and rabbit. Quail is pretty small and four quails is good for a lunch entree. The meat does not have a distinct flavor but tastes similar to chicken. The fun part of eating a whole quail is we feel like savages: we have to tear apart wings and legs to get a tiny slice of meat attached to the bones. The not-so-fun part is to clean the mess afterwards :) We roasted the whole rabbit in the oven as well. The rabbit we received seems to be very athletic -- its meat is tight instead of flaky. We ate the whole rabbit for both lunch and dinner, as there was a good amount of meat at the leg and the chest. Overall we are satisfied with D'Artagnan. We look forward to trying other offerings from the shop in the future.
Pierless Fish
Pierless Fish is a Brooklyn-based business offering delivery to Brooklyn, Manhattan and parts of Queens, with a minimum order of $60. We've ordered swordfish, cod, squid and clams from here. We had the cod and clams in a hotpot, and made a curry with the squid. Each fillet of fish was vacuum packed, which made it very easy to just pop in the freezer and defrost them one by one when we are ready to eat them. There is a wide variety of fish and shellfish available. You can shop at pierlessfish.com.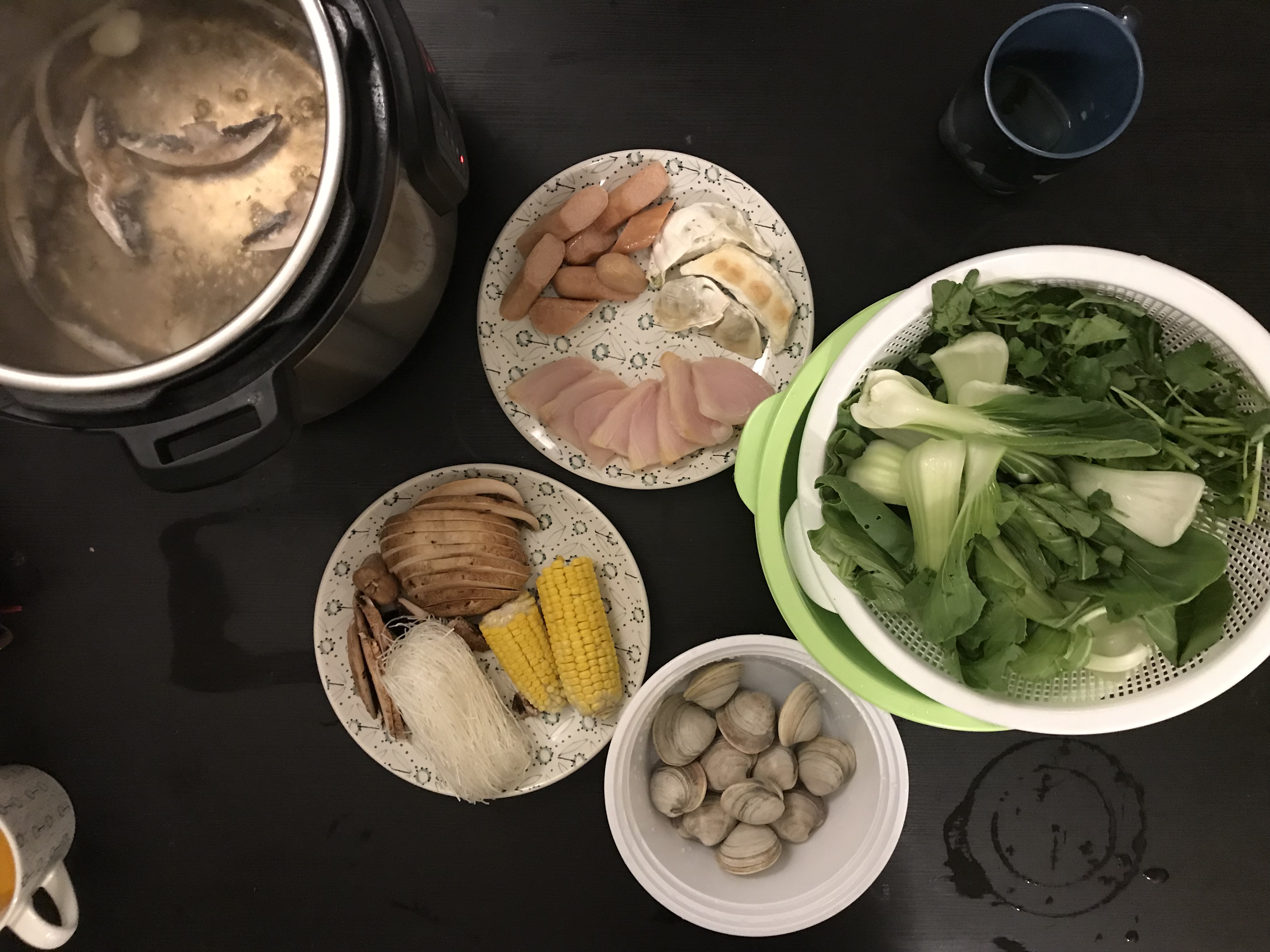 Riviera Produce
Riviera Produce provided fresh food and grocery items to the food service industry in the tri-state area and Pennsylvania. We've ordered a wide variety of veggies such as watercress, bok choy, broccoli, corn and portobello mushrooms and all of them are pretty fresh. The fruits, blueberries, blackberries and strawberries seemed to be less fresh. The supercolossal garlic and ginger will also last in our pantry for months. It seems that you can order both on Pepper Pantry as well as Riviera Produce's own website at Riviera Produce. The minimum order amount is $100 currently, which should give you tons of veggies since some of the items are in bulk size.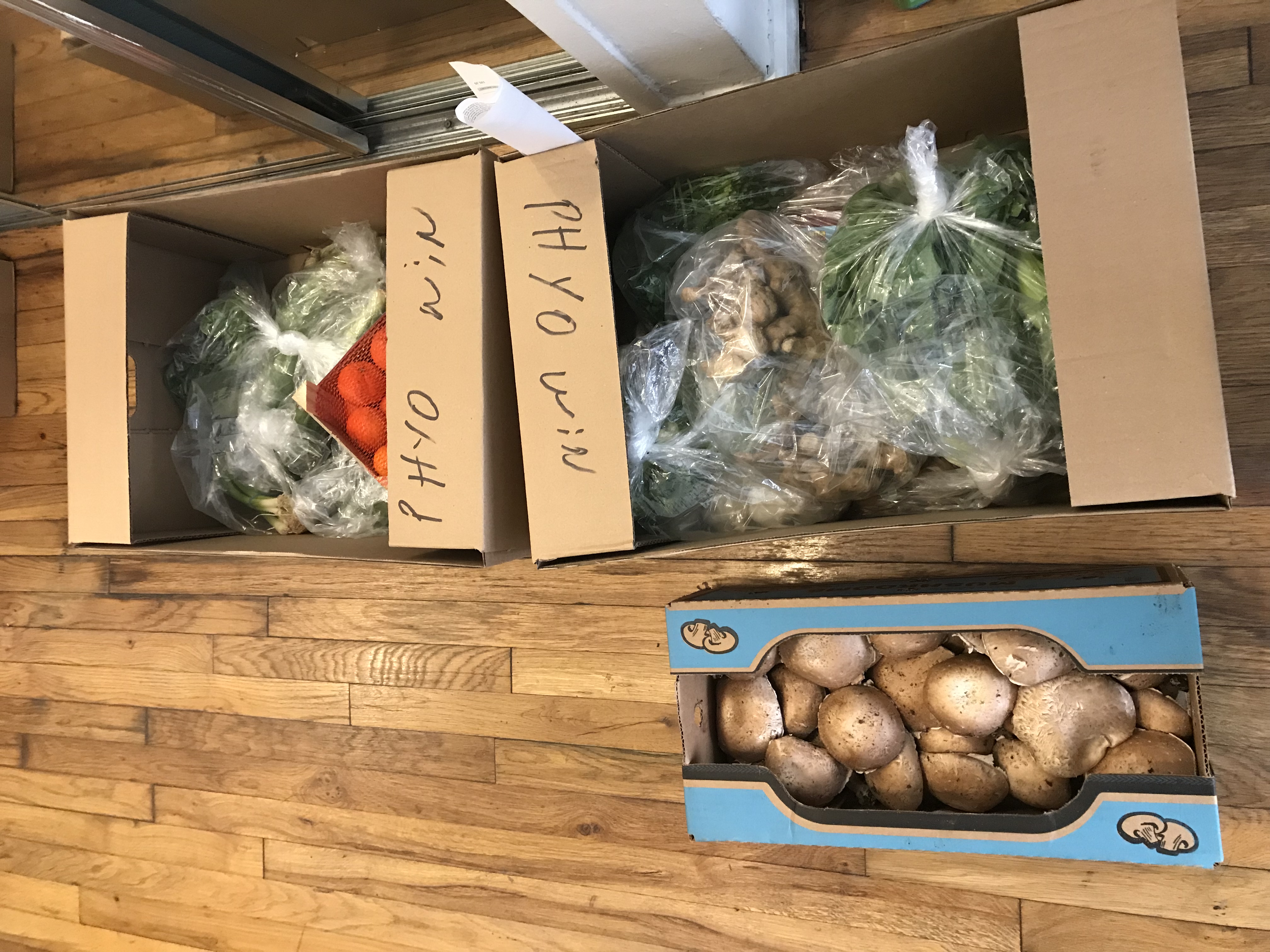 Dig Acres Farm Box
Who would have thought that Dig Inn would be delivering vegetables? Dig Acres Farm Box contains "farm-fresh produce from friends of Dig Acres," which is a selection of 7-9 vegetables that rotates every Saturday. You cannot choose what is in the box but you are able to check what items are in this week's box at digacres.com. The box that I ordered contained eight different vegetables: arugula, avocadoes, broccoli, carrots, cauliflower, kale, a big yam/sweet potato and onions. They were all pretty fresh and it was also delivered in about 30 mins! That's faster than I can walk to the grocery store, pick the items, check out and walk back home. If you also order a Dig Inn family meal for delivery, you'll be set for a few days.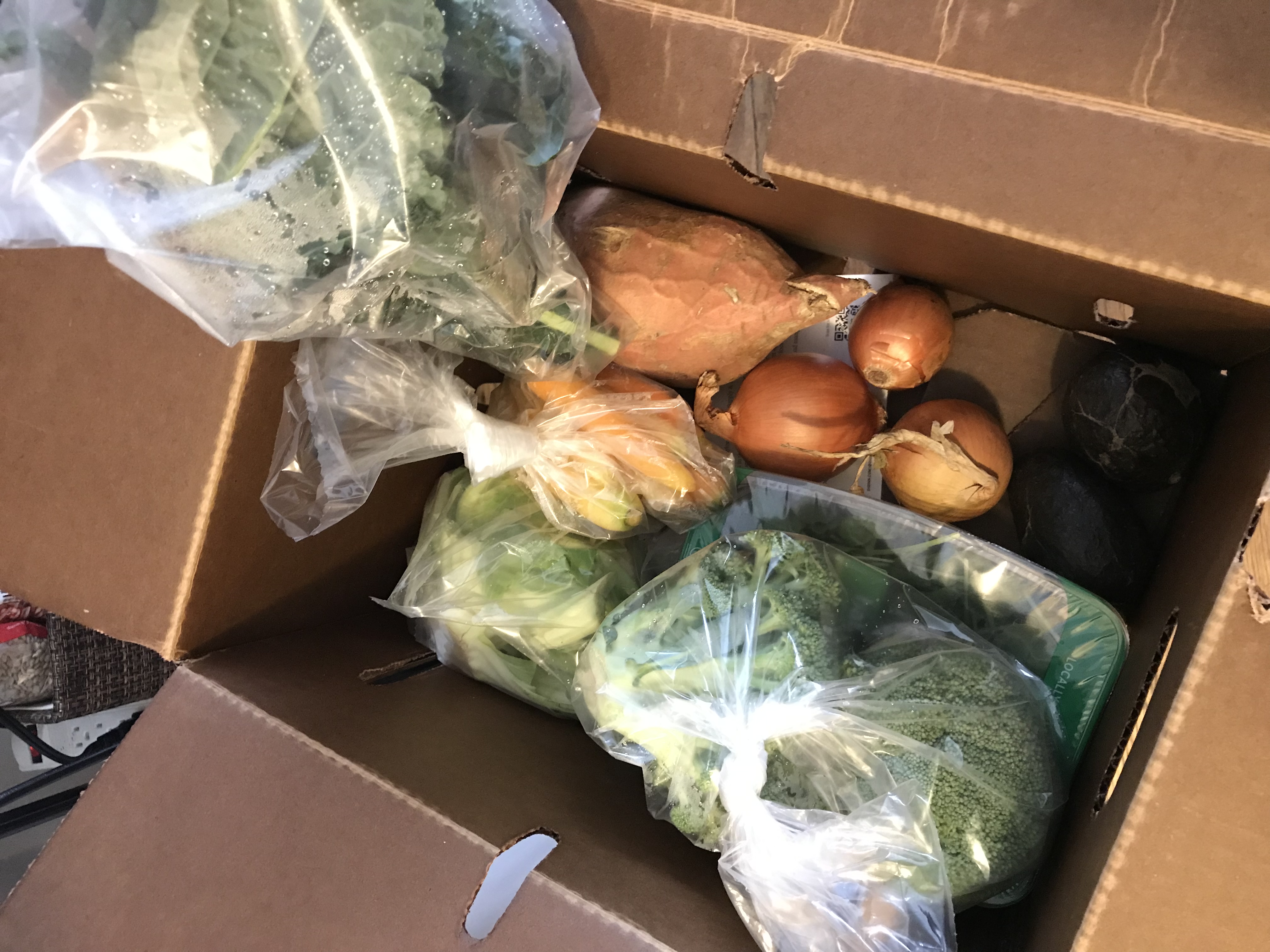 Misfits Market
Misfits Market is something that I have been wanting to try for a while now, since it has been targeting me on Instagram ads… Misfits Market brands itself as "Always fresh, sometimes normal. Organic produce delivered directly to you for up to 40% less than grocery store prices." The premise is that organic produce sometimes come in funky shapes or contain minor imperfections, and farmers and grocery stores are unable to sell them because everyone is looking for "perfect" fruits and vegetables in the stores. Misfits Market aims to end this cycle of food waste by helping farmers find a market for these imperfect produce. I ordered the smaller "Mischief" box, which came with a decent amount of vegetables as well as fruits. The organic mango was very delicious in particular. They are temporarily pausing first-time orders due to high demand.